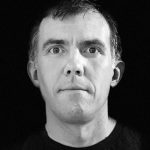 A seasoned technology professional and entrepreneur, Tom Markiewicz currently works in developer advocacy for IBM. He was formerly the co-founder & CTO of Investify as well as the co-founder & CEO of StatsMix, a Techstars alumni company.
An active speaker on the topics of technology, marketing, and social media, Tom has presented at numerous conferences and was selected to the Blue Ridge Business Journal's "Top 20 Under 40" list, which recognizes the most influential people in the region.
Previously, Tom was also an adjunct professor of marketing at Virginia Tech teaching strategic marketing.
He graduated from Virginia Tech with a bachelor's degree in aerospace engineering and a master's degree in business administration (MBA). He is an avid rock climber, skier, and trail runner. Tom currently resides outside Boulder, Colorado.
Contact Tom:
Companies and Projects:
Books:
Recent Presentations/Talks:
Additional Published Articles