Here's a little productivity hack I've come to rely on just about every day to keep me sane — using Amazon Alexa to add a todo to a list wherever you are in the house. Are your hands too occupied to type or write down an idea? This productivity tip has got you covered.
Users of smart speakers like Amazon Echo, Apple HomePod, or Google Home, are expected to grow in 2020 to reach 83.1 million with 70% of the total in the U.S. using an Echo device.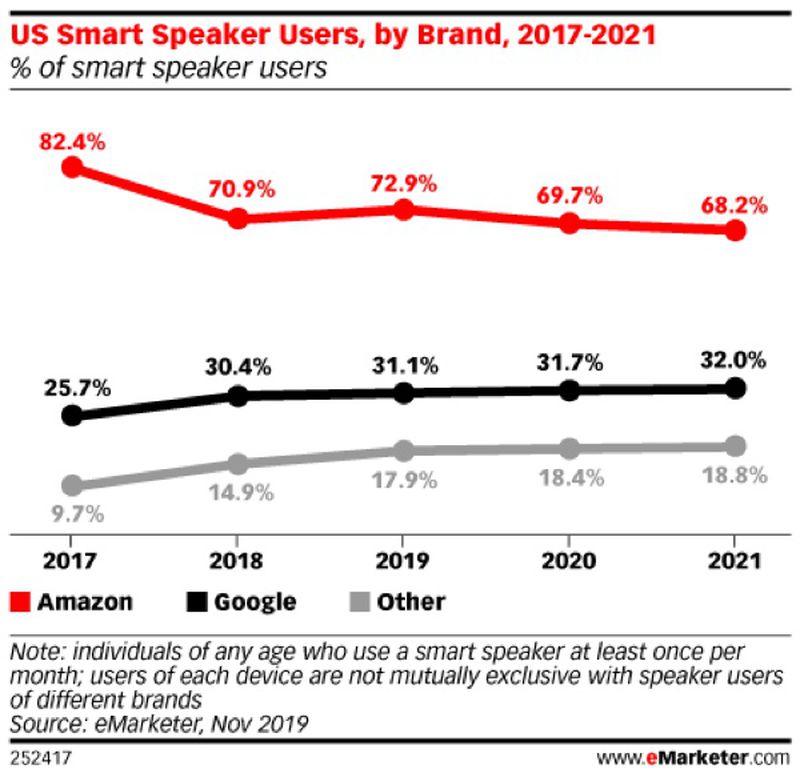 So there's a good chance if you're reading this, you have and use a device with Amazon Alexa built-in.
After a few years of aggressive pricing by Amazon, I now have an Echo device in most rooms of my house. I have the original tall, cylindrical Echo speaker in my living room, one in each bedroom (including both home offices), and even one of the new, small Echo Flex devices in my garage.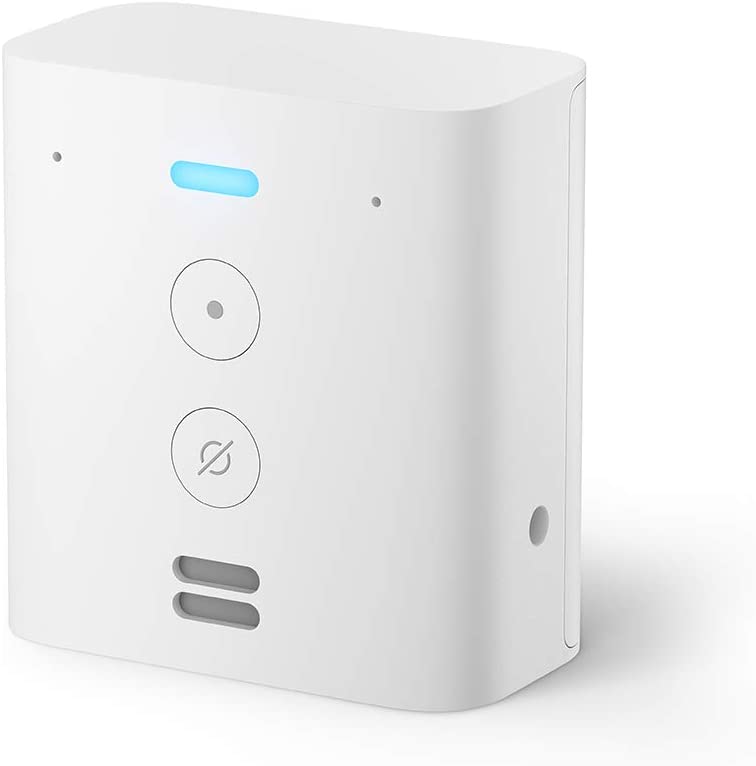 While many use Alexa to primarily play music (which I also do) or frequently ask it questions, I've found one trick using IFTTT to be particularly useful and probably my most used Alexa feature.
If you're like me, you inevitably have an idea or remember a task that needs to be done when you're unable to add it to your phone or computer. Or even write it down on a scrap of paper (old school!).
With my current system though, I'm able to simply speak the following and a new todo will be waiting for me in the Things app:
Alexa, add buy more paper towels to my todo list
This simple command takes "buy more paper towels" and sends it to IFTTT. From there, you can configure it to do many things, but I have the text sent to an email address that's connected to my preferred todo app, Things.
Here's an overview of the recipe on IFTTT: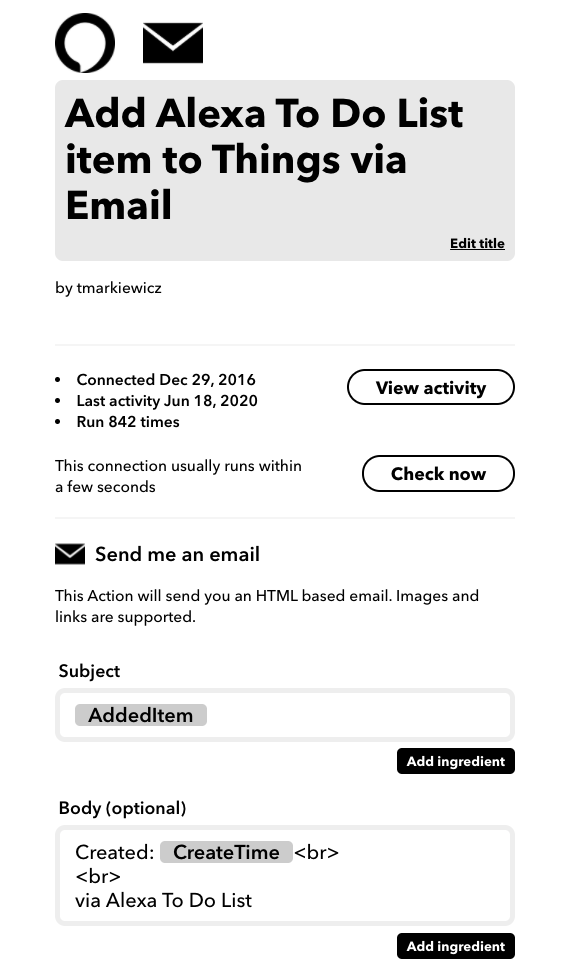 Now, whenever I return to my todo app, I have any task I spoke to Alexa now sitting in my inbox for processing. This guarantees that I don't forget something timely and have to rely on my memory.